Sophisticated Electronic Assemblies
Our team of electronics and embedded RnD engineers assist the development of all electronics products. Our sophisticated electronic assembly set-up to caters to the developments of complex electronic toys, medical devices and our venture into to LED Lighting. We also develop microcontroller based circuits with RF, Bluetooth, WI-fi, and IR controls.

We have fully automatic SMT (Surface Mount Technoligy) setups from Juki and Eton with pick and place speeds of up to 80K CPH (Components per hour). An online 3D AOI (automatic optical inspection) with a 5um resolution camera enables us to inspect the precise placement of all SMD components. In conjunction with this we have manual assembly lines and wave soldering to fulfil placing of through hole components.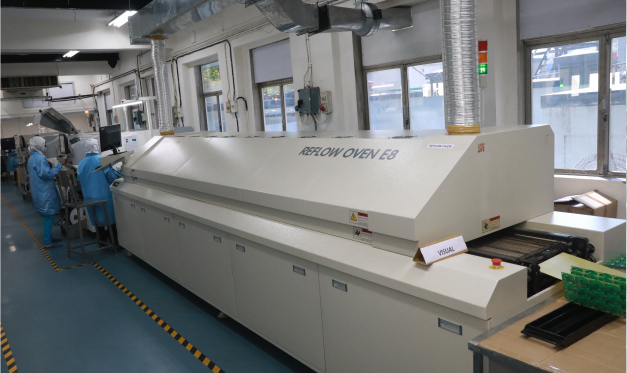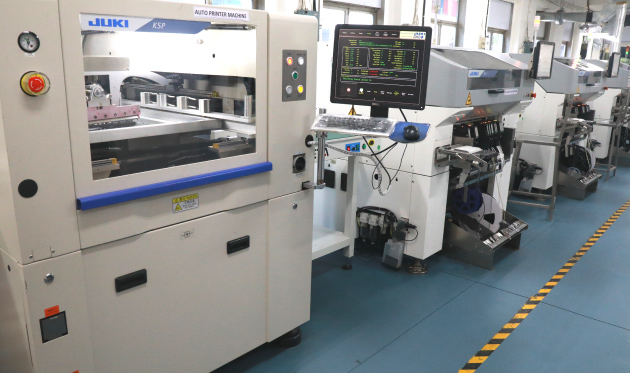 Our in-house testing lab is equipped with various types precision electrical testing instruments such as, an integrating sphere for measuring scatter properties for luminaries, precision bench top LCR meter, AD/DC power supplies, surge generators, DC Loads, Digital oscilloscope, contactless micro motor testers and high voltage breakdown testers.
Complex multilayer PCB assemblies
We develop,build and test complex pcbs for a variety of applications with precise mounting of components as small as 0201.
Our high speed SMT lines enable us to maximize efficiency while maintaining mounting accuracy
Manufacturing Infrastructure

Automatic Stencil Printer

Semi Automatic Stencil Printer




Our Team Is Here To Help You